Your Diabetic Exercise

If you are uncertain about your diabetic exercise and want to begin with something easier then you can start with stretching and bending exercises.
If you want to select a something more vigorous then I suggest you think only about aerobic exercises.
These exercises activate the large muscle groups and it helps you feel much better physically and mentally.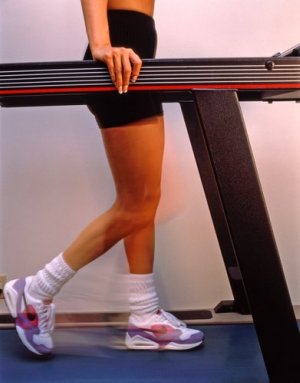 The preferred exercises could be:
Walking, Hiking, Jogging.
Treadmill, Stationary bike.
Skating, Bicycling.
Basketball, Tennis, Ice hockey.
Swimming, Rowing.
Aerobic dancing, Jumping rope, Resistance bands∗.
∗
Body-Bands Resistance Training System - premium resistance bands for a simple exercise plan.
Make fitness easy again and bring balance back to your life with Body-Bands.
For keeping your normal blood sugar levels I suggest doing exercise at the same time every day after a meal, and for the same duration.
I suggest also for the beginning an exercise program of three times a week for 30-45 minutes of exercise in each time.
The best and safest activity for all ages is walking. It's inexpensive and require no lessons or special equipment to start.
You can walk alone or with your friend or your spouse.
Remember that 2 miles of walking are 150-240 calories burned.
If you decided that walking is your physical activity then stretch it a little more:
Take the stairs and not the elevator.
For close places such as work or the store, choose to walk and not to drive.
You can get off the bus one stop before your stop and walk the rest of the way.
From now on you are walking the dog! (and your kids will be crazy about the idea)
Well, I think you got it.
The main idea is that you supposed to burn calories and enjoy it.
Millions can do it. Why can't you?
---