Diabetic Recipes

Any diabetes information source won't be complete without its diabetic recipes.
Diabetic recipes should be an integral part of any diabetes book, magazine or website, because,
as it was mentioned before, diabetes lifestyle begins and ends with food for better or for worse.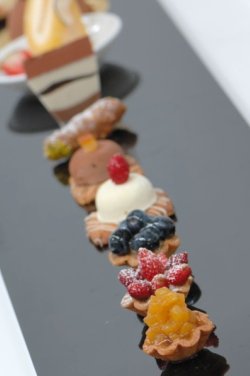 Therefore it is very important for you as diabetic person to learn how to treat your food,
how to make it, and how to make adjustments for designing it for your special needs.
A good recipe for diabetic people should be dietetic, easy to make, and tasteful.
Since diabetes doesn't distinguish between geographical regions and cultures,
I brought here recipes from different nations from all around the world.
You can find here American, European, Mediterranean and Oriental recipes,
no one was deprived.
One last note, if any of you have recipes that you want to share with us!,
or any of you have an upgrade or a remark for a recipe which is already here,
you are more than welcome to upload it here!.


---