Have Any Winning Diabetes Recipes?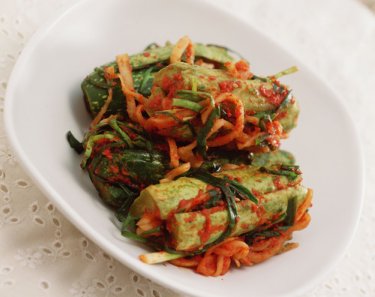 Well, the fact that I have a few diabetes recipes or maybee more still does not make me one of these big chefs (maybe because I'm not wearing this big white hat) and I'm aware of that, though I love pretty much standing in my kitchen, cooking and trying some new dishes with some new ingredients.
But you have to give me a hand here!

I'm sure there are some ladies out there (or gentlemen, pardon me, gentlemen) who are reading these words right now and they are probably saying to themselves:"Ah, there is no recipe here which is half as good as my winning one!"

Well then, go on, the stage is yours!
All the visitors and me are very anxious here to learn from your skill and experience.
I promise to publish your recipe with a clear letters credit.
If anyone of you knows one or more of my recipes in this site, but in another version or can upgrade my version, by all means, you are more than invited to do so and I'll publish your version.
Surely there are no limits for the vast variety of the existing recipes,
but I'm going to add soon more categories such:
Fish & seafood, casseroles, soups, side dishes and desserts, but please, don't wait until then.



Share your cuisine magic and secrets with us!
You can write down your special recipe here!
If you have a great recipe,
or you want to upgrade an existing one,
you are welcome to share it with us.
What Other Visitors Have Said
Click below to see contributions from other visitors to this page...

Easy green salad Not rated yet
If you're in a hurry or just tired after work try this one: Ingredients: 2 heads of lettuce 2 medium tomatoes 1 bunch arugula 1/2 cup extra virgin …
---