Diabetes and Fitness

Diabetes and fitness do not contradict one another.
If you are diabetic it doesn't mean you should not exercise, on the contrary.
Physical activity for you, as a diabetic person, is very necessary and has a high importance.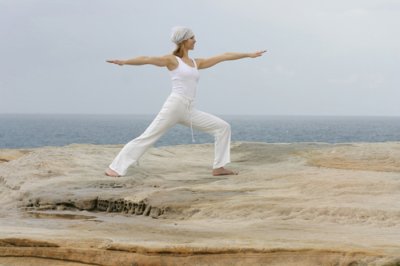 It stimulates your insulin sensitivity and reduces blood glucose levels.
The result could be fewer medications. Less pills and less insulin!
Exercise burns calories, reduces blood cholesterol levels and blood fats.
The result could be losing weight and reducing risk for heart problems.
Exercise reduces blood pressure and lower stress.
Exercise will strengthen your heart, bones and muscles, and will help your joints remain flexible.
Surely I'm not coming now to turn your life upside down.
It's obvious that every major change should take weeks and months.
You should start it slowly and in moderation.
But the most important step is to take
a decision
. A decision to get up from your armchair and to tell yourself that from today you're changing from passive to active.
I'm sure you have thousands of reasons why not to do so.
You think it's impossible to combine diabetes and fitness together. Don't you?
Perhaps you have fears of illness complications, or you're so tired, or you don't have a proper place to exercise, or any other reasons.
You can contact me any time. I'll answer to any reason of yours and I'll show you how to overcome these obstacles.
So what are you waiting for? Let's start with some exercise!
How to begin
- These are the things you have to do before you start exercising.
Questions
- What questions should you ask your doctor before you start your exercise program.
Easy exercises
- A variety of easy diabetic exercise for all of those who want to start in a slow pace.
More vigorous exercises
- Every diabetic exercise fits different person. It depends on your age and your health condition.
Fitness and exchange diet
- How to combine diabetic exercise and exchange diet together and still keep your blood sugar levels balanced.
Tips for fitness
- Useful tips for fitness while you are diabetic to help you enjoy your exercise and still keep your blood sugar levels in balance.
---