What's so Important In Diabetic Shoes?
Diabetic shoes are one of the new special needs that diabetes dictates us since diabetic people are at an extremely increased risk of serious foot disorders. When you are going to choose yourself a new pair of shoes they have to meet these four following conditions: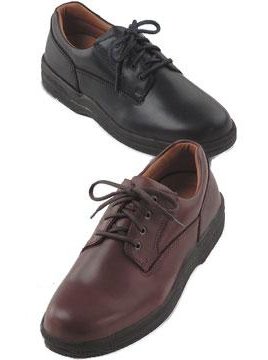 The shoes must have a good ventilated construction to reduce dampness and heat from the feet and to eliminate any possibility of growing an ideal environment for bacteria and infection.
Minimum weight and no seams are highly important to prevent any foot pain problems and irritations.
Shoes for diabetic men and women should be more wide and deep than the other shoes for comfort and possibility of placing diabetic insoles.
High and spacious toe box is important to prevent any pressure and irritations from your toe.
For keeping yourself a good lifestyle along with diabetes you certainly don't want to spend 40 hours a week in your workplace suffering from excruciating diabetic foot pain, It's out of the question, and I didn't mention yet the serious diabetic complications which might arise from it.
So I think that if you are diabetic you have to consider a pair of special shoes.




---