What's so Important In Diabetic Socks?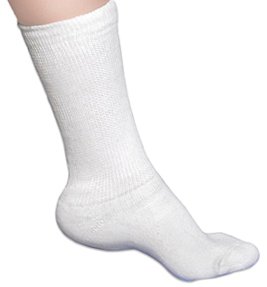 Diabetic socks are designed to reduce pressure on swollen feet, ankles, and sensitive legs by preventing any possibility of irritation and foot problems since they are the first layer of protection.
They are made from special non-compressing material, usually from cotton and wool, and also manufactured in an inverted sewing process for low profile toe seam, to help reducing irritation and pressure on the toes.
Good socks for diabetes should have extra padding in the foot, heel and toe for maximum comfort.
Those socks should also be flat, antibacterial and antifungal.
Those qualities help to eliminate odor and prevent bacterial and fungi growth.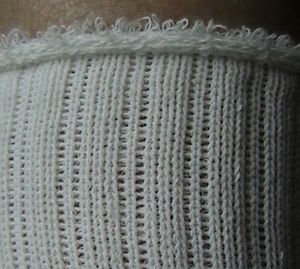 Now, since your foot care is one of the highly important issues in your diabetes treatment, do not scrimp with the socks!
Saving money is good but not in this one.
At risk feet require the extra protection provided by quality socks made for sensitive feet.
You should have some pairs of good socks to get through the day safely and to come back home without foot problems.




---