Diabetes Management

A right diabetes management should be on a regular and a daily basis.
Here are some actions I highly recommend to do for making it easy on you.
If you'll follow my recommendations and run a good diabetes management, perhaps you'll not achieve a perfect control on your diabetes (because I can't guarantee that), and perhaps actually you will, but surely your life will continue without any fears or lack of confidence because of diabetes.


Get new powers
Always make sure you have available help and support.
These are essential for your diabetes management:
professional help - health-care providers, diabetes educators.
The professional help is for the safety feeling.
Notice that professional help doesn't have to be only medical!
With this feeling you are sure that you know everything you have to know for coping well with the sickness.
personal help - family members, friends, or even religious leaders.
The personal help is for removing all the bad feelings of despair and frustration, and to strengthen your self confidence and ability of coping with diabetes.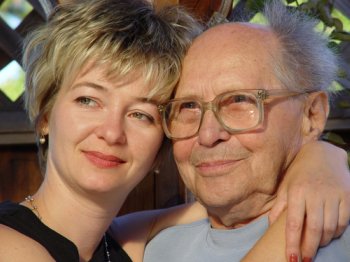 Watch your health
In every visit at your diabetes clinic you should check as a routine:
Your blood glucose levels by doing blood tests 2 to 4 times a year
Your weight
Your blood pressure
Your blood fats
Once a year you should check:
Your urine
Your eyes
Your feet
Your heart functioning
Learn and practice

How to monitor your blood glucose levels by yourself with blood or urine tests.
How to set or change insulin doses after the results if necessary.
How to control your blood glucose levels by eating right, doing exercise, and taking medications.
What are the symptoms of low and high blood glucose levels and ketoacidosis, how to treat them, and how to prevent them.
How to prevent complications.
How to improve your lifestyle with exercise, recreation, travel, going out, and social life.
How to choose your right food, what types, what amounts and eating hours.
How to quit smoking.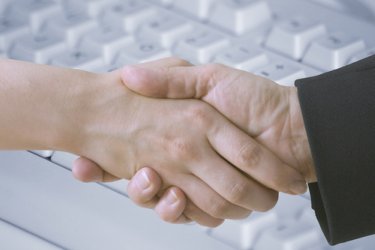 Prepare a treatment plan
Contact you health care team and work together on:
Setting regular checks of blood glucose levels and physical condition.
Analyzing your self monitoring results.
Setting target values for blood glucose, blood fats, blood pressure, and weight.
Sharing them with your problems and questions.
Setting appointments for diabetes education.
Protect your rights
One of the major problems a diabetes patient might experience in his diabetes management is discrimination.
It could be in work, or at school or in public places.
All states have anti-discrimination statutes.
To find out about the relevant laws in your state, contact the state commission on human or civil rights, the office of fair employment, or the department of labor.

One of the leading organizations in this matter is the American Diabetes Association (ADA) who fights against any kind of diabetic people discrimination.
The ADA's position is that "Any person, whether insulin dependent or non-insulin dependent, should be able to accept any employment for which he or she is individually qualified."
Your local ADA affiliate can provide information about the ADA's Attorney's Network, a group of lawyers experienced in helping people with diabetes.
You can also contact the local bar association for referrals to lawyers with experience in employment discrimination cases.
Your ADA local affiliate can help you beside employment discrimination in other issues such as:
Legal Advocacy
Driver License
Your Financial Health
It's time to consult with financial health experts and health insurance experts as well.
You can find information here about how your diabetes and other medical conditions affect your health insurance cost and acceptance.

Planning for the future
Health Insurance
Life Insurance
For further details you can contact ADA
Phone: 1-800-DIABETES (1-800-342-2383).
Hours of operation are Monday - Friday, 8:30 AM - 8 PM Eastern Standard Time. Beyond the conventional medicine
A lot of people have found a cure in holistic medicine such as natural medicine or Chinese medicine.
For another solution such as yoga you are invited to visit the Benefits Of Yoga - There are many different kinds of yoga and numerous health benefits of yoga. It's all depends on what type of yoga you practices regularly.



---